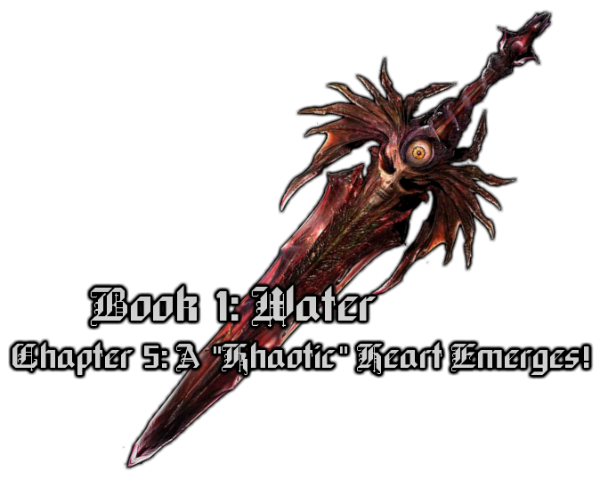 The sounds of running water echoed through the moonlit streets of the kingdom. The eerie sound of dragging metal ripped through the silence. A single figure emerged from the darkness, cloaked in the shadows. From under his hood two lights were shown. From his left was a vibrant and godly violet, like that of a blossoming lotus in the springtime that had been well cared for. On his right was a blood red that seemed to be forged from the depths of hell itself. He held his weapon to his right. The very weapon seemed to be coated in flesh and blood, staining the stone it was dragged upon.
"Now, I wanted to play a game." Kodai said. His voice wore thin with patience and a minimal tolerance to be kept waiting. His voice evil and earthy. "He will be here." Kaseki said. He was light hearted and kind. He spoke with the innocence of a child, and the curiosity of a scientist.
His feet shuffled past the stands of the marketplace. A lively location in the dawn and morning, now dead and desolate at night. He looked at the wood and the remains of goods. He smiled. "A kind king." Kaseki said happily. His demonic side humbly replied, as if sure by all means... "The kind are the first to die."
They spoke, the first time together. They were in a constant battle over the vessel that they called their own. A battleground in their own dying heart. There was only one thing to restore peace in that creature... and they both sought it out. For better or for worse.
"A home for... all." Kaseki struggled to get the words out. His feet staggering him forward. "A place to house.... my army." Kodai's words fell like an elderly man. They both were growing tired. They both needed the kingdom for the same means. But how they purposed it was dramatically different.
And the only times they were at peace... was when they rested in the cool waters of the empire. The Albastion Empire.