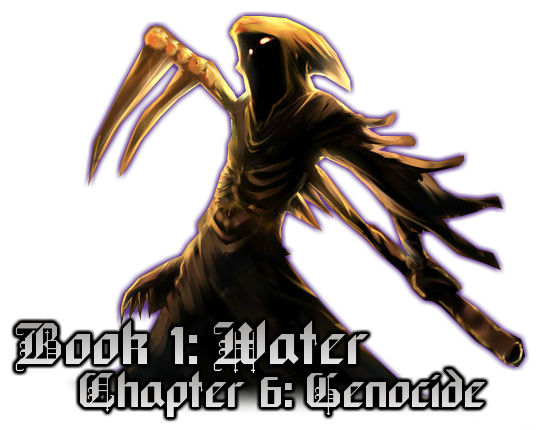 "You heard her, move out!" the general commanded his army. The entire city was being mobilized. Everyone was preparing for war. There was no time to be wasted. Those that did not put on the suits of armor reinforced the city and their homes. Blacksmiths gave weapons to all. Everyone was to be armed. There was no telling what
The Horde
would do next. They were all residents of the Gestark empire. They all held a bitter resentment towards the creatures that attacked them. Everyone was on edge. No one knew friend from foe. All they knew was that whatever lay behind those walls, was not the Gestark empire.
Kusatta stepped out from her room to peer over her grand city from the balcony. She lifted her bow from the side of her dress. He pulled the string and sent the arrow flying. It whirled through the sky as Kusatta leaned her weapon against the stone borders of her balcony. She wore casual attire, being just her formal dress. She watched the arrow being sent. She lifted the ivory mask from her face. Her gaze still fixated on the edge of the arrow. The towns people watched as well as it passed the walls of the city.
The goblin saw it too, and so he ran. However the arrow chased him. In an instant it pieced the back of his skull, penetrating his brain and exiting through his eye. He fell like a sack of rotten fruit onto the grass lands. "Hmph." She scoffed and turned to make her way back into her room. "Down with the monsters."